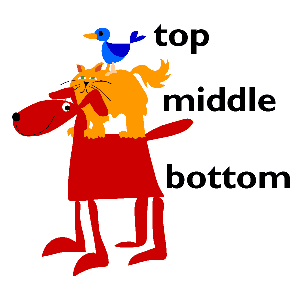 Before I start, I want to thank our beloved Prime Minister Sri Narendra Modi for endorsing all of our three suggestion in his speech in parliament today. We know that he is open to all suggestions given by anyone. He proved this again.
India is a large country with vast population and focusing all sectors and addressing whole population is a difficult task. If we focus on the top and the bottom of the population we can achieve what we need.
We know from the data available in various fields that the ten percent population of India have immense economic, political and intellectual (knowledge) resources. In fact, they run and control rest of India. They are strength of India and have been taking India ahead.
On the other hand, there are people living in the bottom. They are deprived of resources. There are malnutrition, child death, uneducated population, and other problems mainly because of poverty among them. There are pressure over government funds to help them. These category is pulling India down.
If we focus on the top layer, they will rise more quickly. As they have control over most of the resources. Uplifting of these ten percent top ranked will take India to better growth. Say, ten percent growth of mere ten percent people will result an overall growth of five percent in Indian GDP.
This top class will pull rest of the Indians upwards and an automatic growth in the mid-level will be visible. Similarly, focus on the bottom will significantly add value to their lives. Slight uplifting of this class will reduce burden on government funds. Unproductive or under productive human resources can be productive. If we focus on empowering this group of people they will put an upwards pressure on the middle class Indians. Hence, they will automatically grow.
We know that we have many problems to address with limited resources. Therefore, it will be better to target people from bottom and top. Bottom line, if supported will put upwards pressure for development of the mid-level and the top will pull them. It is obvious that the remaining mid-level population will be automatically benefited.
NB:
Please comment on this blog-post so that I can know your views and send that to PMO. Narendra Modi, PM of India is open to any suggestions from any persons.
Pl follow the blog for latest updates.
Suggestions to PMO 3: Promote entrepreneurship among Indian young
Suggestions to PMO 2: Promotion of bio-fertilizers and pesticides